Trial fitting package
The mHand Adapt can always be tested free of charge. A trial fitting package has been put together for this purpose:
mHand Adapt in small or medium, left or right
An appropriate test adapter
The matching Steeper silicone glove
Instructions for use
Test holder for the mHand (for standard connection)
This package will be sent to you and can be tested free of charge for four weeks.
The hand is delivered pre-assembled with the glove. Due to the costs of the Steeper silicone glove, we ask you not to remove it from the hand if possible, or, if this is absolutely necessary, to lubricate it sufficiently with donning spray to avoid damage to the glove.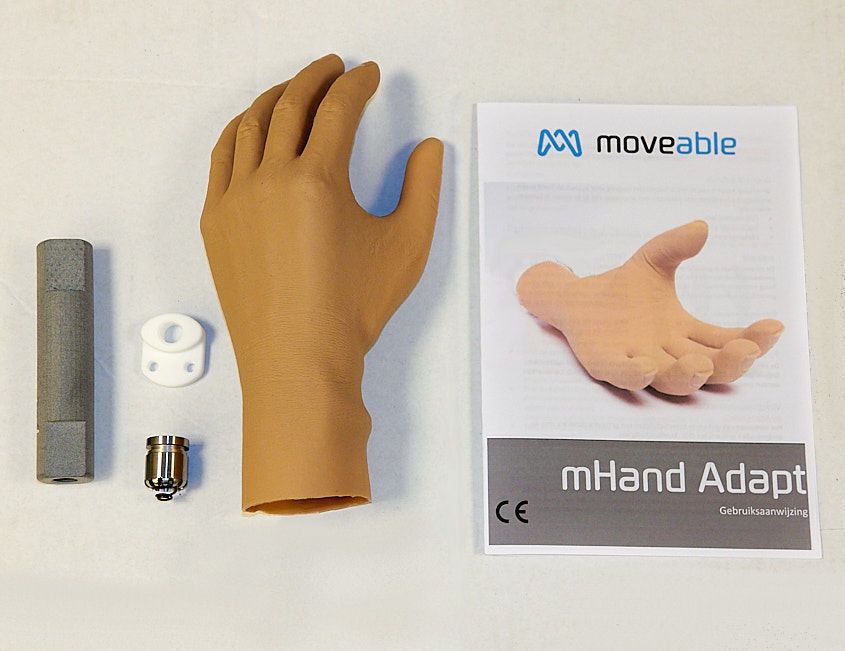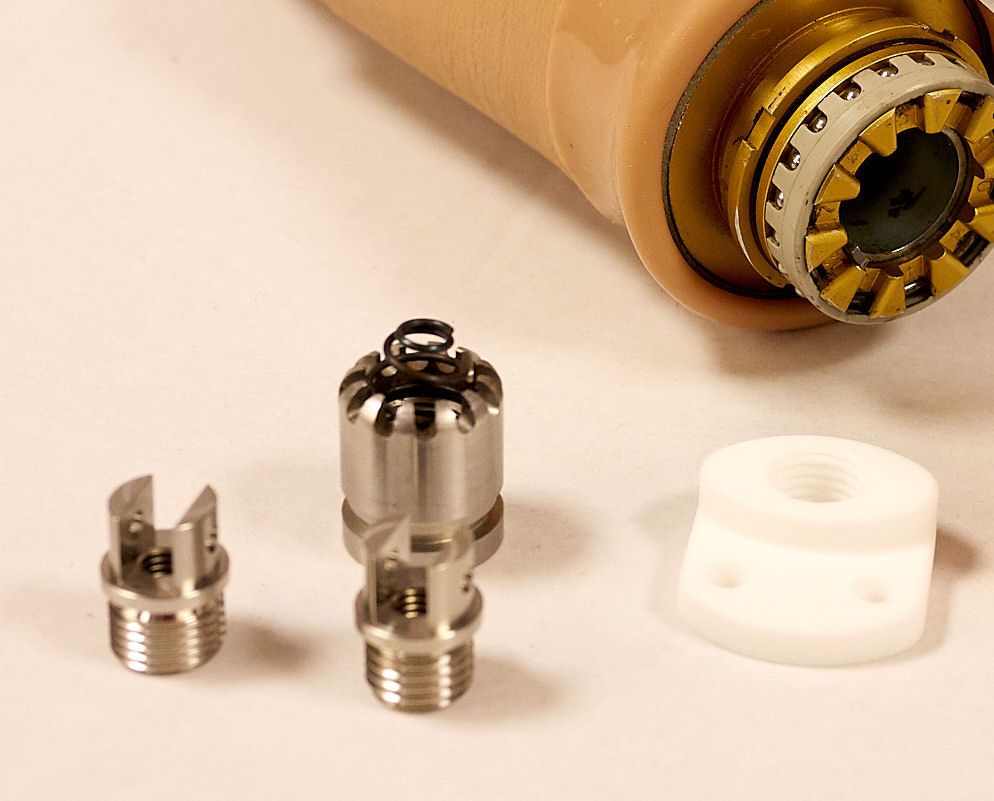 Test adapters
We have test adapters available for the most common socket connections:
M12x1.5 (standard)
1/2" x20TPI (standard)
Quick Disconnect mechanical (Fillauer)
Quick Disconnect (MYO)
Transcarpal Otto Bock
If you do not find the right adapter, please contact us so that we can look for a solution together.
Support during trial fitting
Even though we've tried to make the mHand Adapt as easy to use as possible, and there is no need for something like certification, it is often useful to have support during initial trial fittings. If you indicate this, we would be happy to take the time to attend these trial fittings online (or if possible in person) and answer all questions regarding installation and use of the hand.
It is always useful to have a test bike available to give the client the opportunity to try out the mHand Adapt on the bike.