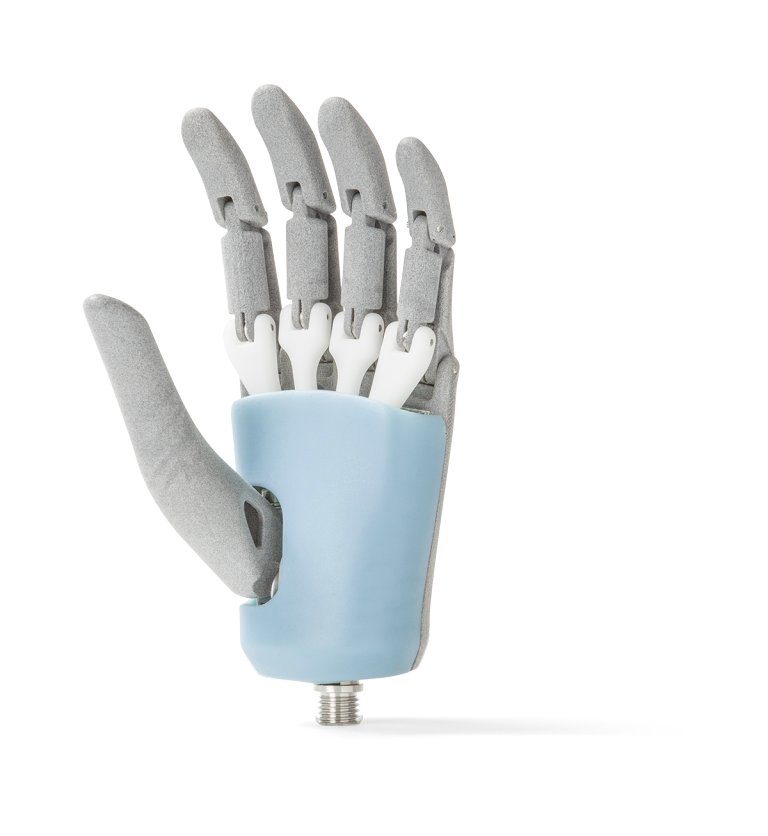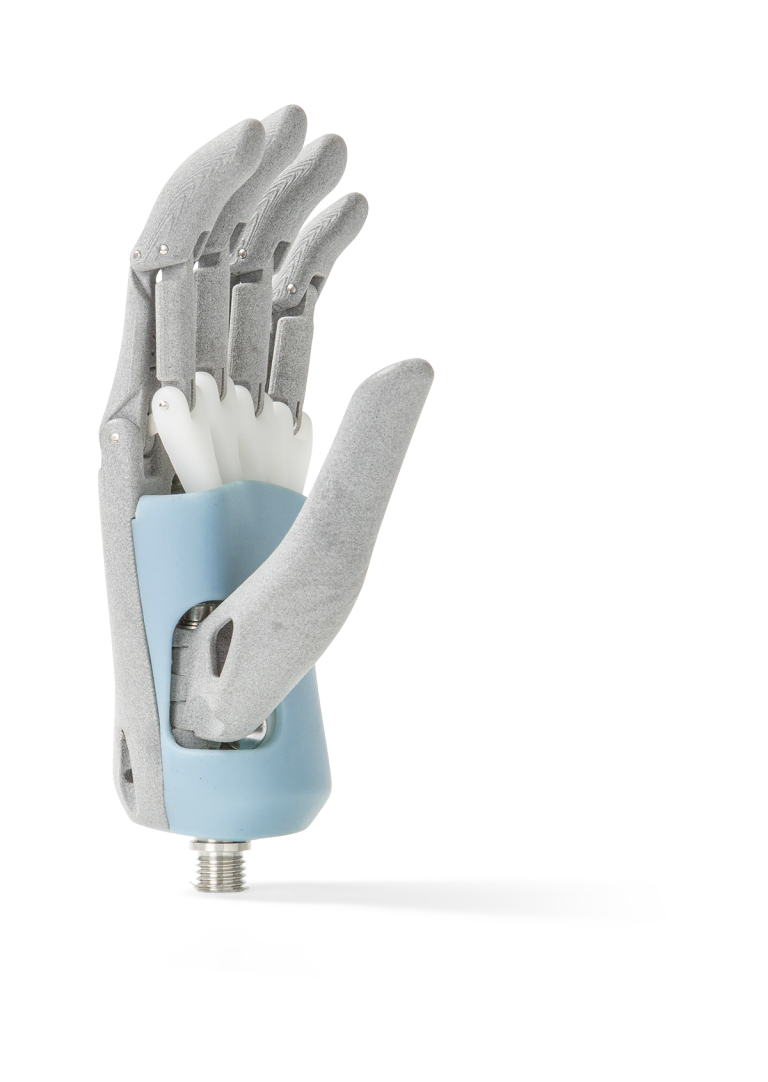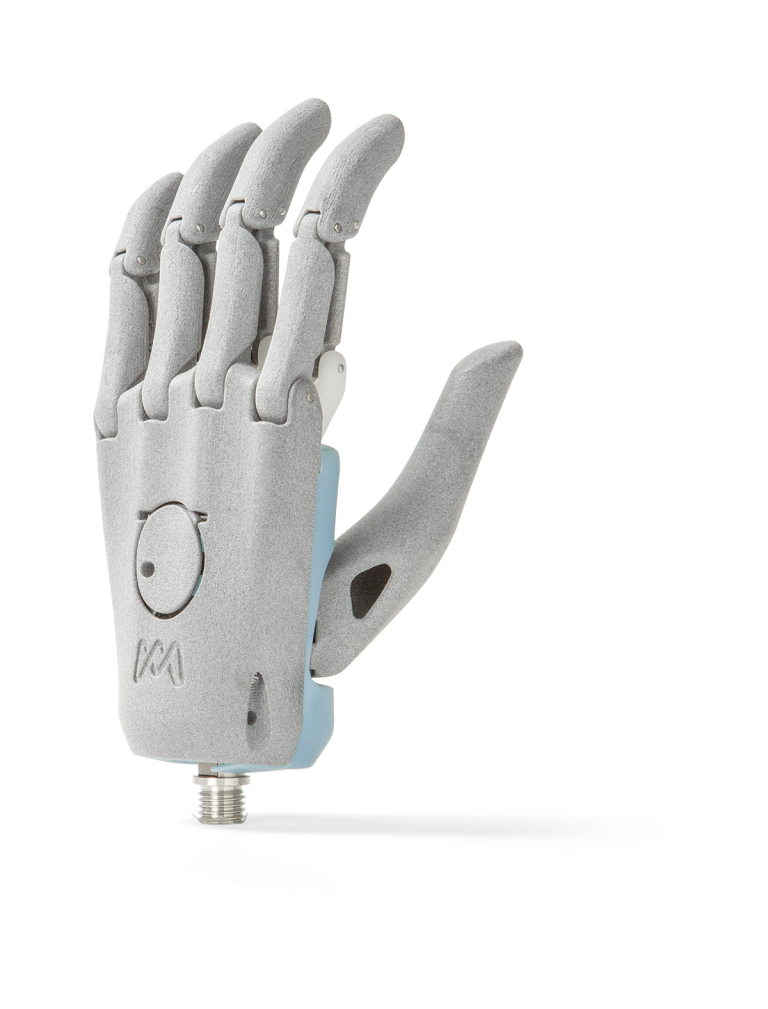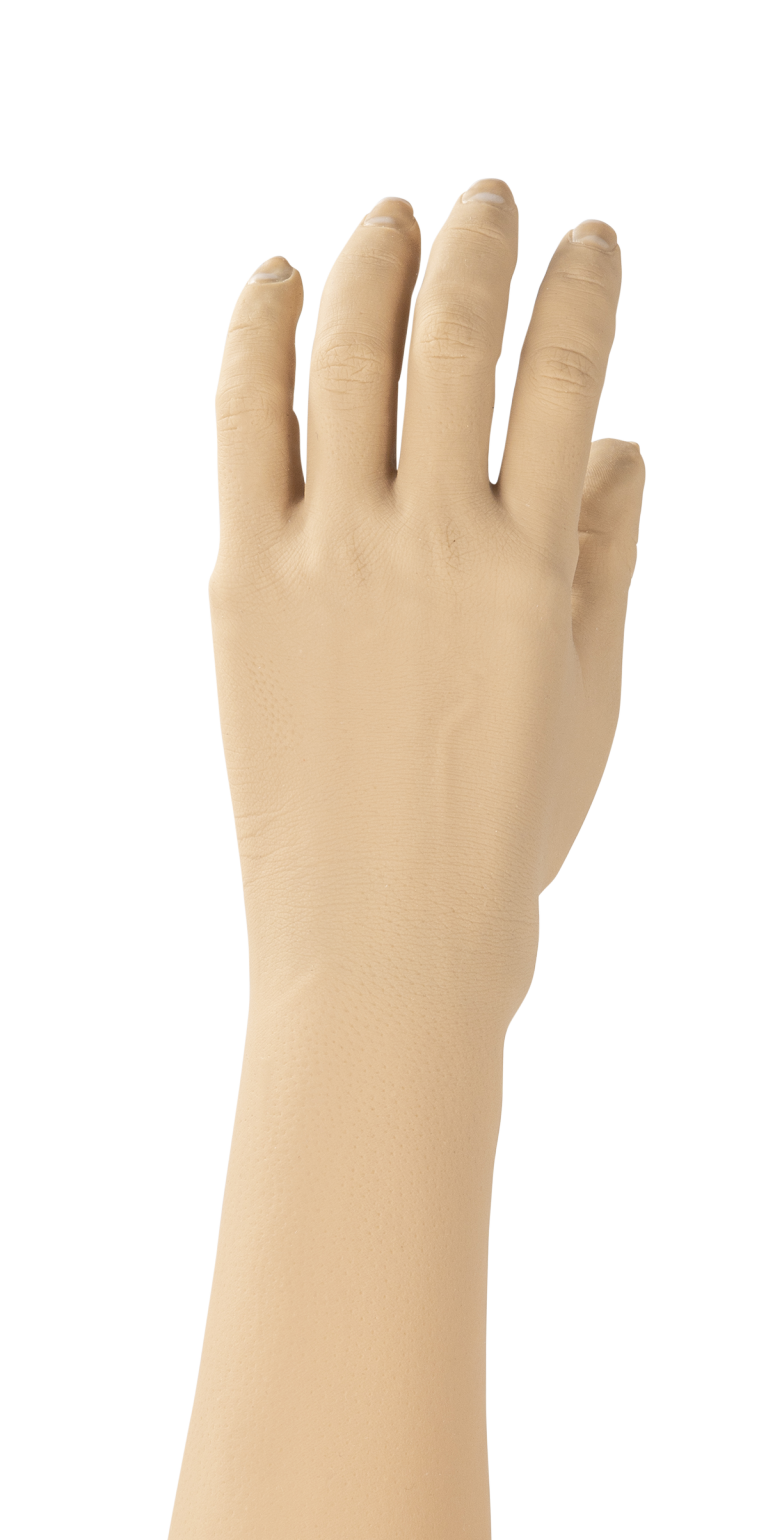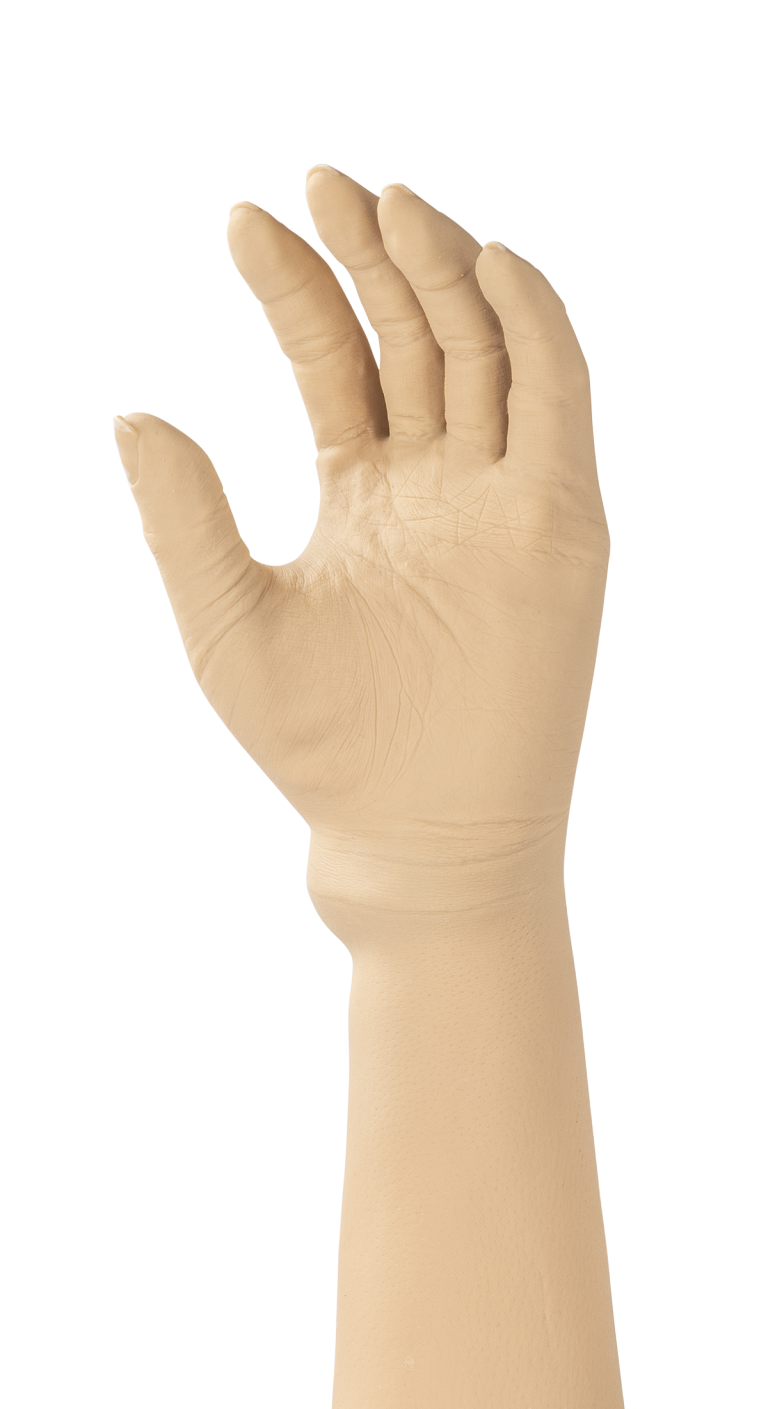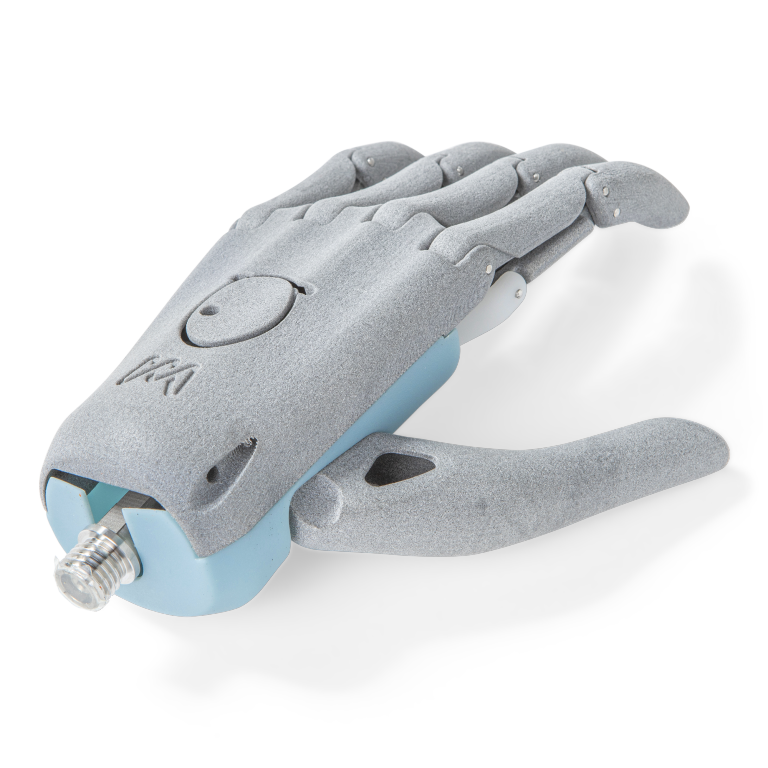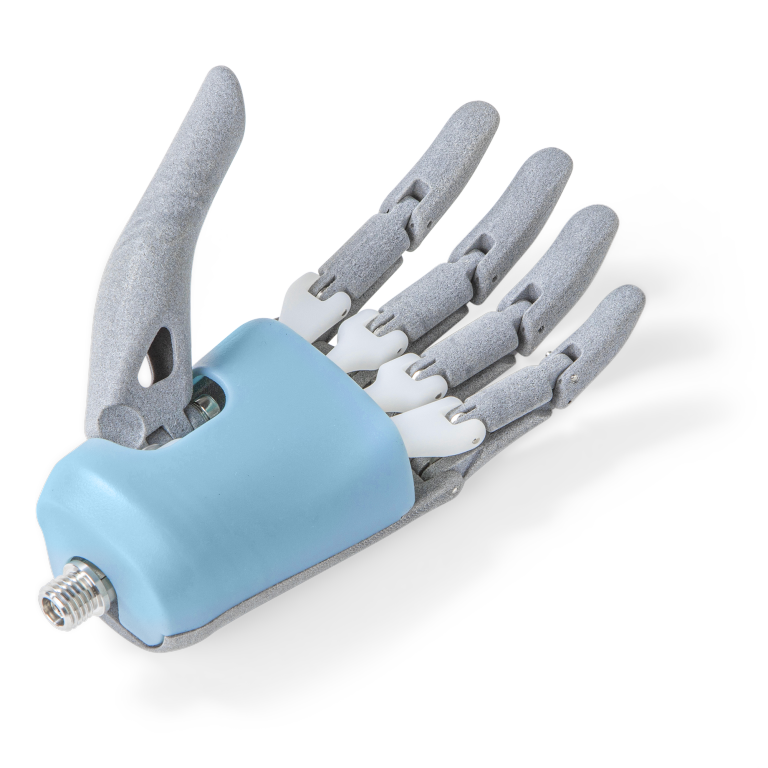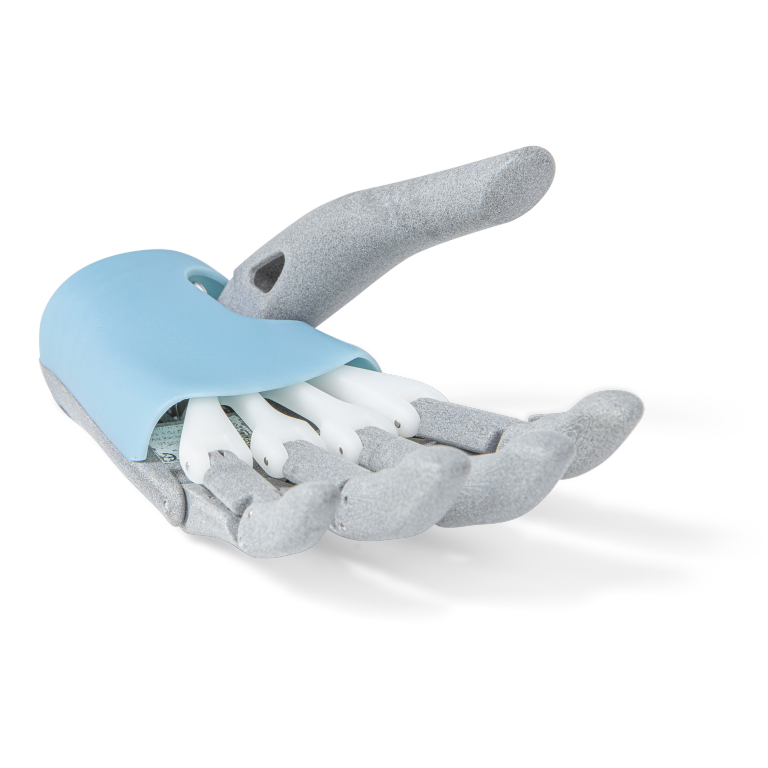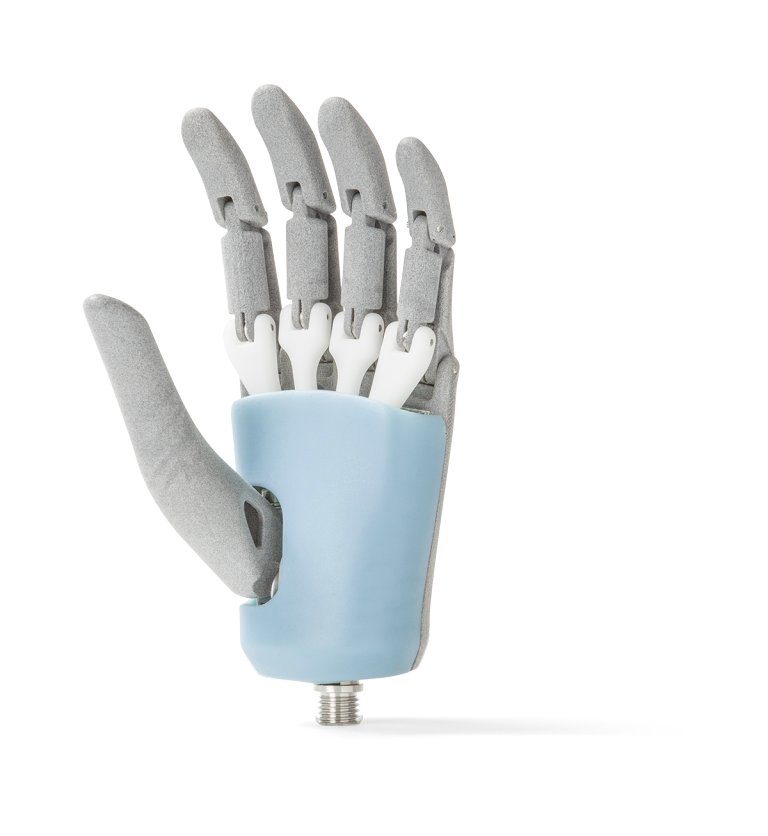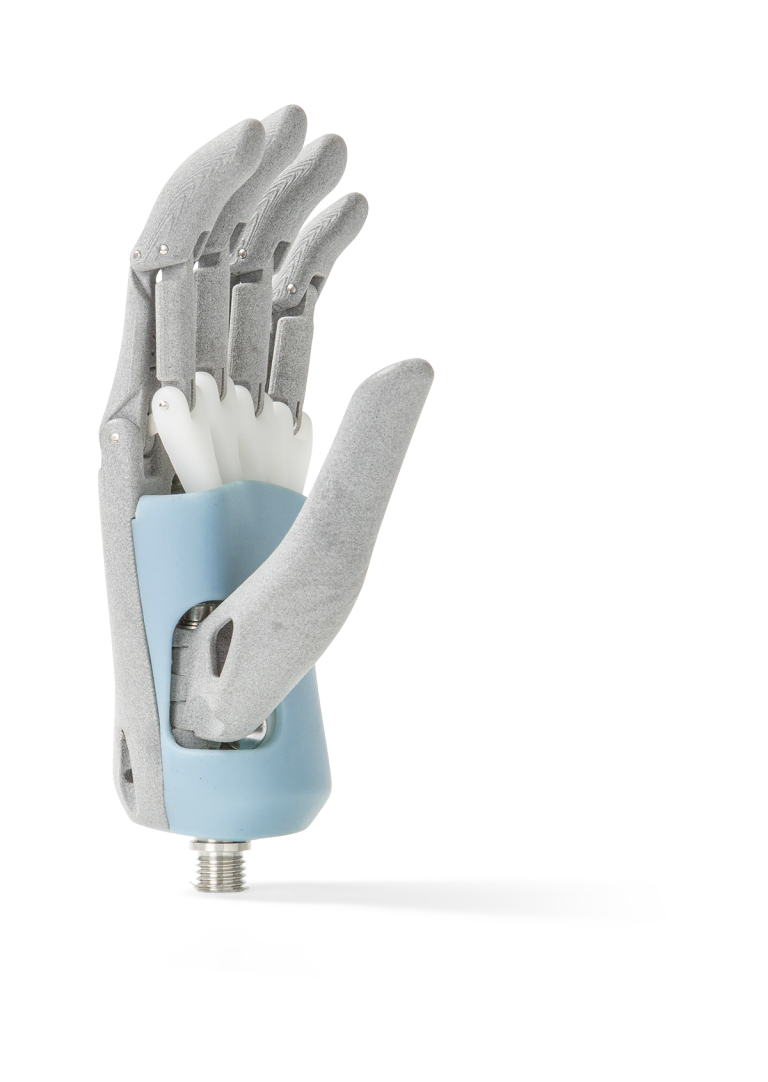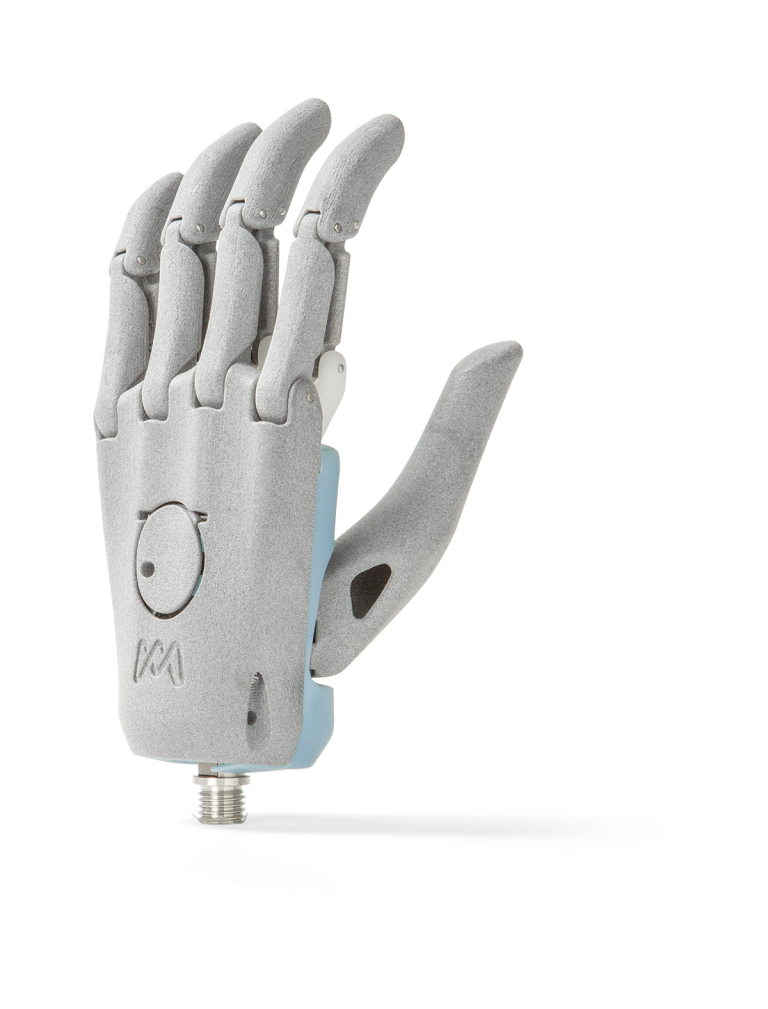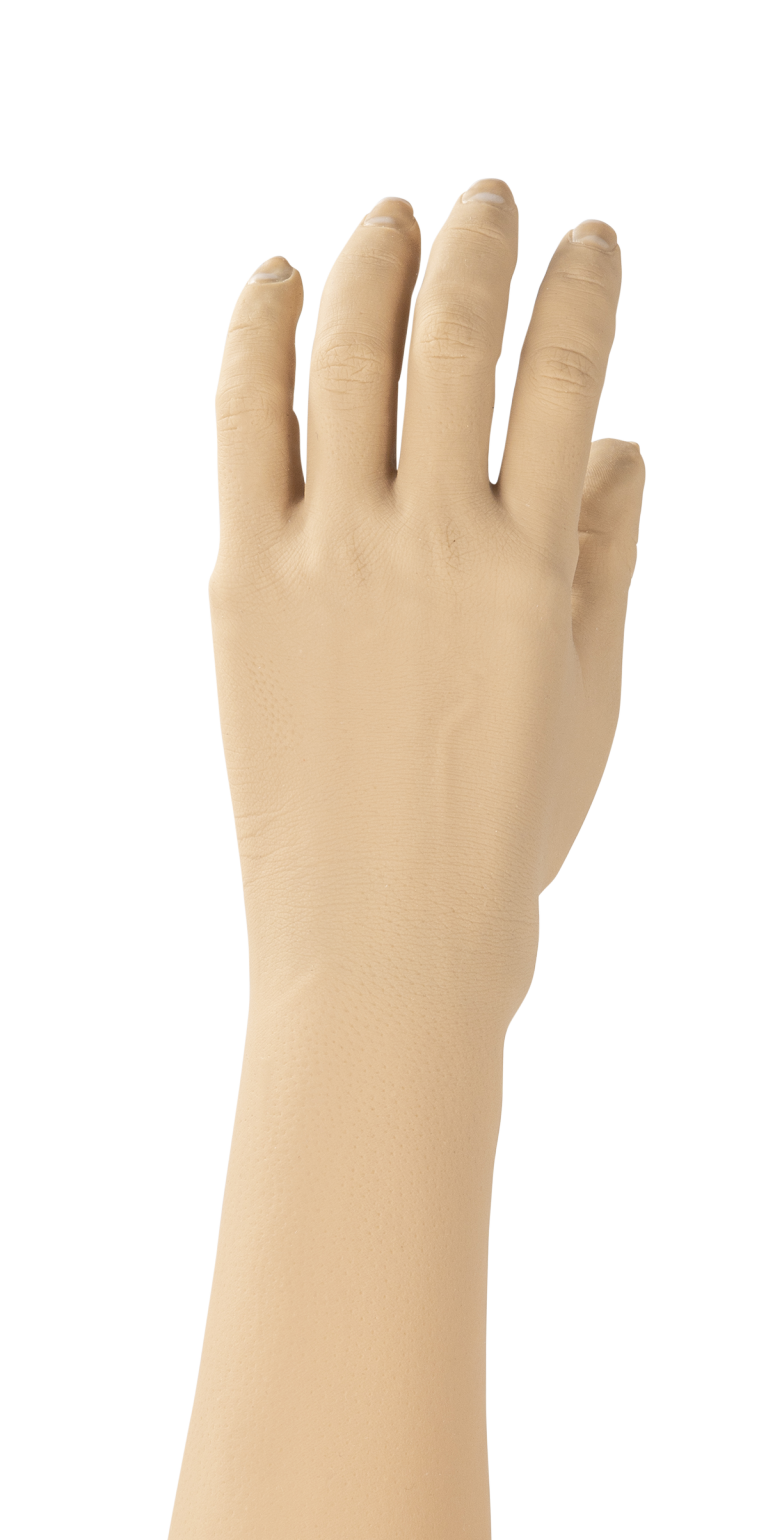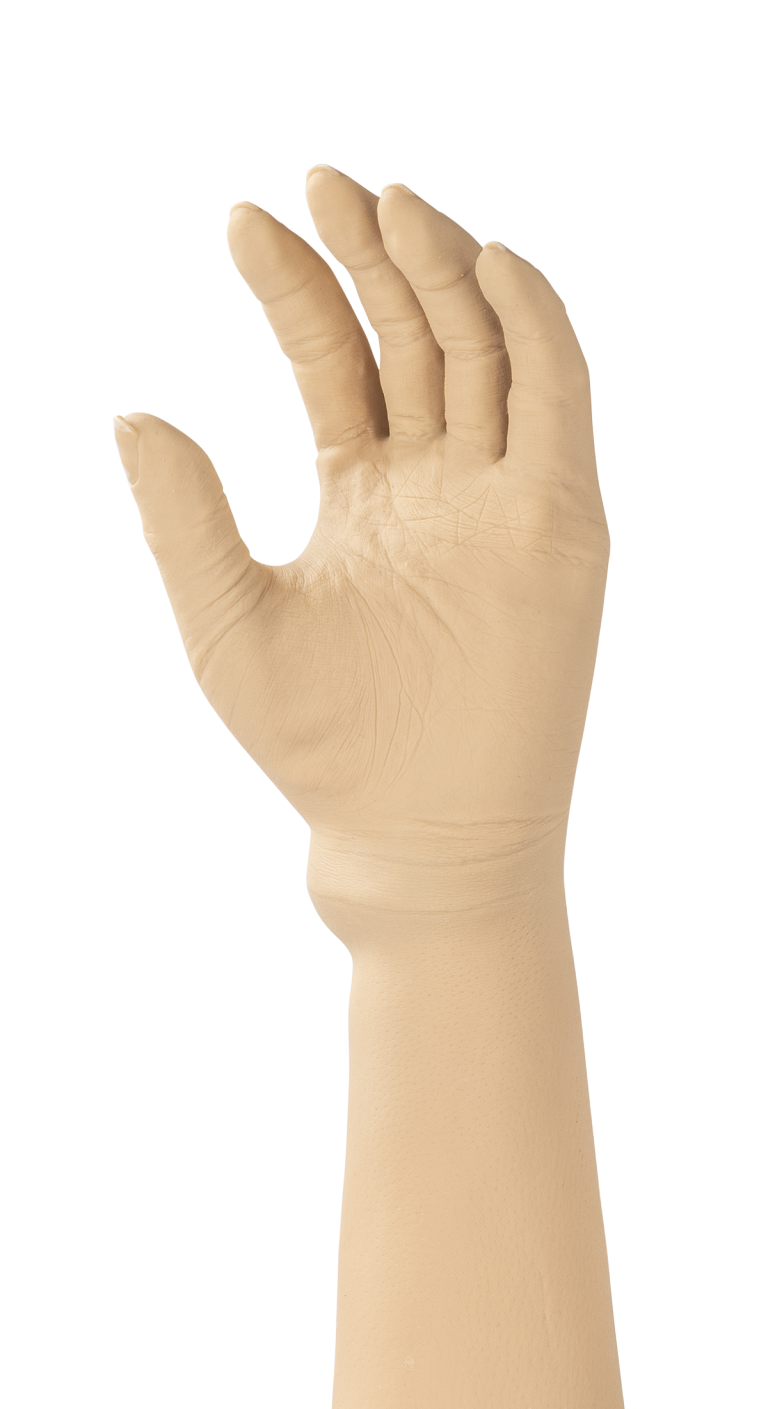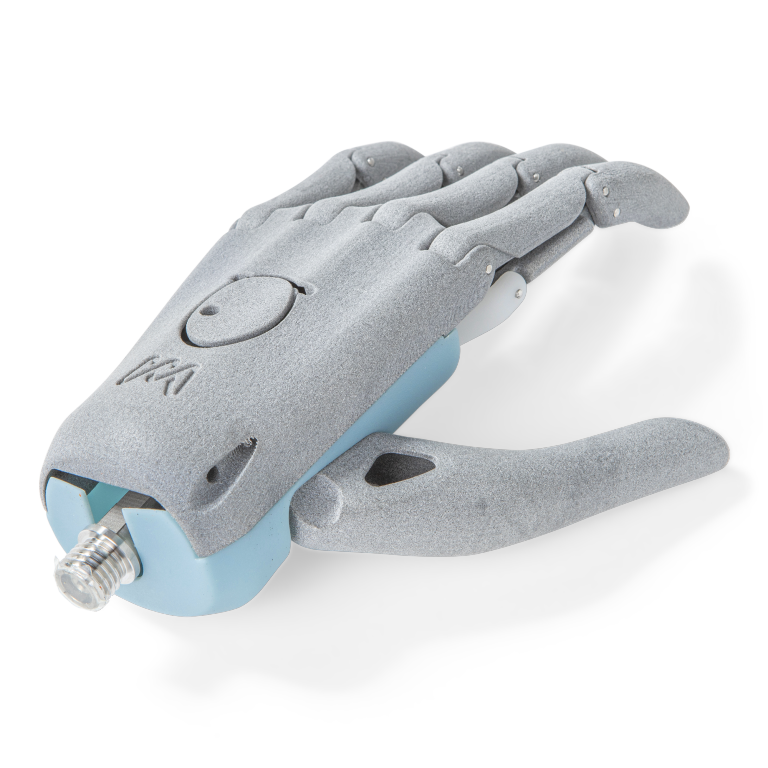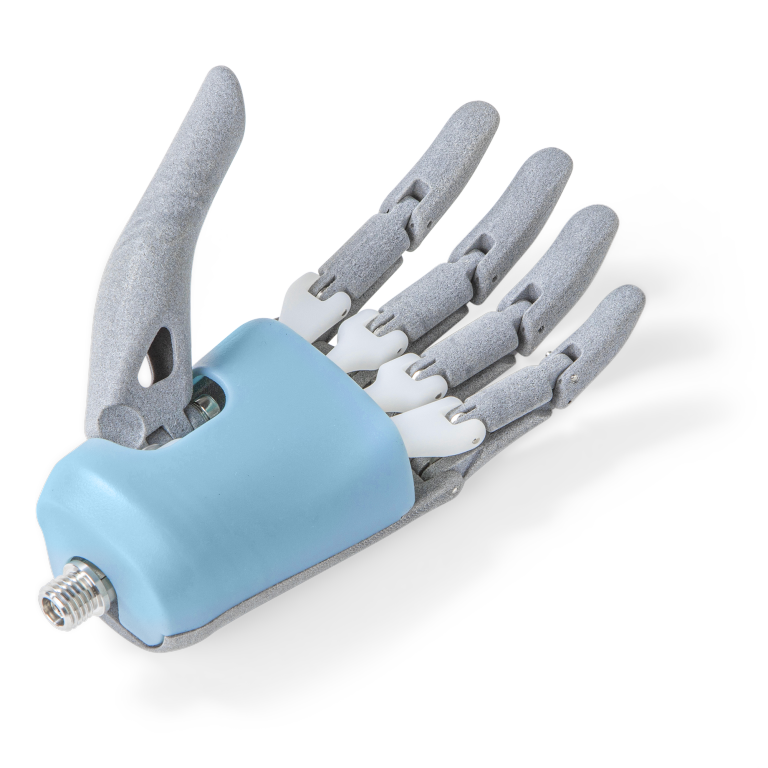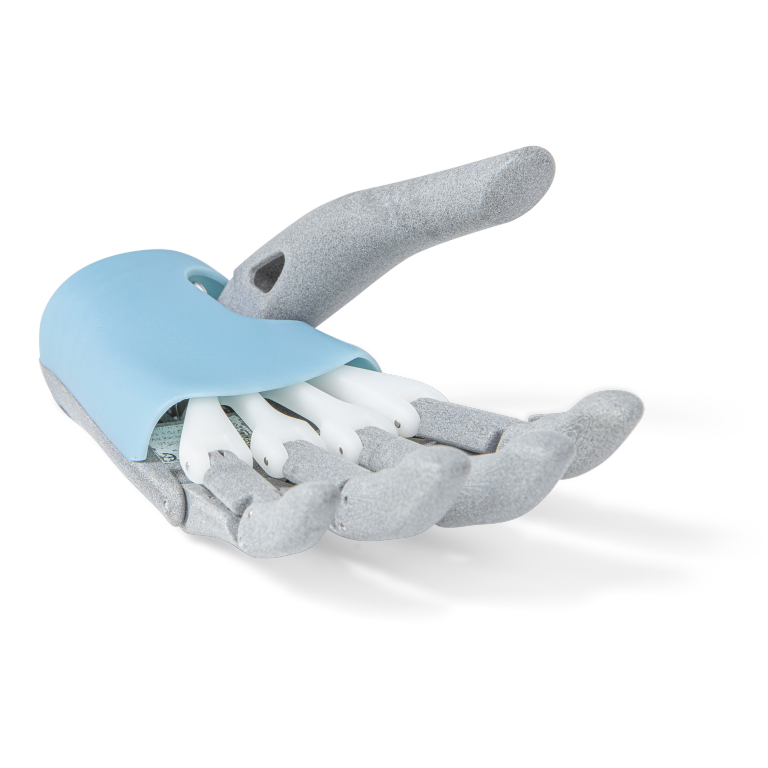 Our mHand adapt small is designed for young adults and women. It is an elegant hand, providing the user with multiple gripping patterns. No recharging or cable harness is required, thanks to the mechanical technology. The prosthesis is lightweight and easy and intuitive to use. With a well fitting cosmetic glove, the mHand adapt small is complete.
Type

mHand Adapt small | PH01-275

Weight

160 gram

Length

166 mm

Width

66 mm without thumb

Recommended glove

L: Steeper F(T)SGL7 | R: Steeper F(T)SGL8
Vorteile
Ultralight multi-articulating hand
Five grip patterns
Intuitive and direct in ADL situations
Quick learning path
Nice cosmetic appearance with well fitting cosmetic glove
No cable harness needed
No charging needed
Direkt verfügbar
Häufig gestellte Fragen mHand Adapt small
Can the mHand also be worn without a cosmetic glove?
No, the mHand adapt does not have enough grip without a cosmetic glove to be able to grip objects properly. The mHand can manifest its advantages only in combination with a well fitting cosmetic glove.
Where can I buy Moveable products?
Contact your CPO or rehabilitation physician. They can order the products at Moveable.
Where can I test a Moveable product?
Every Moveable product can be tested. Contact your CPO or rehabilitation physician to arrange a product test.